OUR AGENDA
To view the full current agenda across all 3 days please click here
Anthropy has more than 160 sessions, 12 'stages' and 300 speakers. The following illustrates some of the session themes, the wide range of content, organisations and lead participants. These talks, discussions and workshops will be collated into a resulting "Vision of Britain" to be published after the event. Our many interconnected themes include:
1. Our Capacity for Good
The strength of Britain's willingness to volunteer, donate to causes and mobilise efforts for good has been amply demonstrated during the Covid pandemic period and the Ukrainian war. Various sessions will explore how powerful this force for good can be in Britain's future. Leaders from organisations including The Disaster and Emergencies Committee, The Scouts, The Royal Voluntary Service, The Smiley Movement, Reboot the Future, Shelterbox and many more will share their insights and experiences.
2. Our Female Future
Senior female business leaders from John Lewis, Salesforce, Omnicom, Ipsos, EnterpriseNation and more will engage with audiences about both the progress and challenges which remain, in equity of opportunity and where female leadership has the power to transform Britain's future. Part of a wider set of diversity and inclusion discussions which will help inform many other agendas from workplace communities.
3. Our Business Leadership
Several sessions will consider the new expectations on business leaders and the changed attitudes to work, responsible business behaviours, ethics, sustainability, ESG and Purpose. Lead contributors include Blueprint for Better Business, Coutts Bank, Cobra Beer, EY, B-Corps, Timpson, ICELAND, WorkL, Natwest, Salesforce, Very Group, ReedSmith, Hogan Lovells, Daggerwing, Siemens Energy, Google, Finisterre, Ogilvy, and KPMG, to name just a few.
4. Our Vibrant Places
Civic business and multi-sector partnership leaders will converge at Anthropy's various locations including Bradford, London, Cornwall, Cambridgeshire, Shropshire, Wolverhampton, Doncaster, Cumbria, Wales, Scotland, East Anglia and more. Session leaders include the Northern Powerhouse Partnership, NorthWest Business Leadership Team, The West London Business Alliance, The St. Neots Project, The Severn Partnership, Create Streets and INTBAU, who will consider various aspects of how our places need to emerge as new centres of vibrancy and prosperity.
5. Our Future Generation
Anthropy is about shaping a vision for Britain for thirty years; the next generation. Across the event, young leaders of accomplishment and those leading organisations focused on unleashing youth opportunity will be integrated into our discussions, with One Young World, The Princes Trust, Scouts, Girlguiding, UK Youth, MPCT, Never Such Innocence, The Peter Jones Foundation, The Mosaic Network, Icanyoucantoo and many more.
6. Our Digital Futures
The previous thirty years has seen the emergence of digital technology as the greatest force of change since the industrial revolution. As we face the next thirty years, organisations and our communities at large must realise the potential for the metaverse and other developments to be harnessed for good. With leading participants including the Government's Digital Catapult and businesses such as Good-Loop, HYD, KPMG, immersive reality studio Casstette, and The Very Group, consideration will be made as to how to handle the opportunities and risks.
7. Our Land, Water & Air
Never has the state of our rivers, our coastlines, our landscape and air quality been under greater scrutiny. Various keynote speakers and panelists will come together from a variety of public sector, commercial and non-profit organisations to discuss the future of this most vital component of the quality of our 'Place' and our part of this planet. Insights from organisations include Scymaris, The Eden Project, Earthshot, Surfers Against Sewage, Natural England, Cleaner Seas Group, The Food and Farming Commission and more.
8. Our Love of Sport
With senior representatives of The British Olympic Association, Six Nations Rugby, Sport England, the Football Association, English Cricket Board and TRO and FUSE, global sports marketing agencies, this theme will explore all aspects of the significance of sport to our quality of life, vibrancy of place and our economy. Our speakers will integrate sport as a component issue across the three days.
9. Our Equity of Opportunity
A key topic is one of equity of opportunity. Anthropy will consider those who have various disadvantages in realising their full potential in society and focusing on opportunities surrounding employment, market potential and civil society engagement. Organisations leading such insights include Caretech, The DFN Foundation, Seeability, and St.Neots. This theme will aim to foster new ideas and potential for partnership activity.
10. Our Economy
The engine necessary to create prosperity is based upon a vibrant, accessible and innovative economy. Renowned economists will discuss with business leaders, SMEs and trade bodies challenges ranging from access to finance, transparency and probity in contracts, online retail, transportation and skills. Organisations leading such discussion include The Better Business Act, Transparency International, Said Business School, the Blavatnik School of Government, the CBI, Cornwall Chamber of Commerce and The Northern Powerhouse partnership.
11. Our Global Role
Britain's history has always been based on looking beyond its own shores. With exit from the European Union, Britain now faces a future where the values it expresses internationally will shape our ability to prosper as a nation and work successfully with others on shared global issues such as climate change, poverty, and totalitarianism. Insights from diplomats, international business leaders, aid organisations, international lawyers and other campaigners will explore those values and their necessity to our collective future.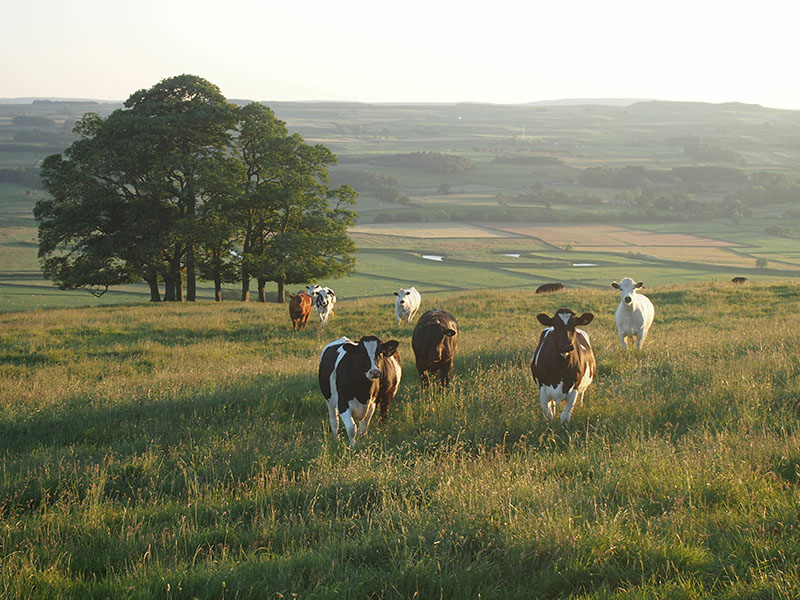 12. Our Sustainable Businesses
Multiple sessions will see CEOs and Chief Sustainability Officers share thinking with those from other sectors on the full range of the environmental, social and governance agenda. Leaders from John Lewis, ReedSmith, EY, Forum for The Future, KPMG, Volans, Anglia Water, Google, B-Corps, Volvo, Ella's Kitchen, Good-Loop, Coutts, The Institute for Business Ethics, Corporate Culture and Omnicom are just some of those sharing on this agenda.
Eden Project is closing to the public this November specifically for Anthropy. This unique site has a great variety of spaces, ranging from the world's largest indoor rainforest to the Mediterranean, to classrooms, conferences rooms and restaurant spaces. Participants will experience keynote speeches, workshops, and intimate discussions.

These sessions cover our quality of life, quality of place, quality of our economy and the qualities Britain expresses internationally. The full detailed agenda will be available after registration and four weeks before the event to allow participants to plan their own preferences via an interactive Anthropy app and online.